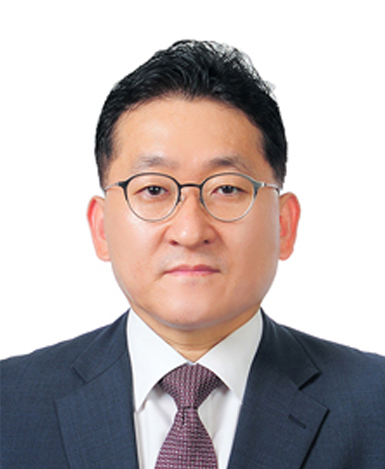 Cha, Gyu-geun
Commissioner
Korea Immigration Service
Contribution to boosting national prestige by designing
diversity and integration-attuned policies is our top mission
Welcome to Korea Immigration Service!
Immigration policies form the backbone of a nation with greater importance as core elements directly
affecting a nation's demographics and economic policies in this age of ever-growing global migration.
Korea Immigration Service is taking a leading role to respond to this irreversible global phenomenon.
We are investing great effort to create a society upholding diversity, where Korean nationals and
friends from other countries respect each other's backgrounds. We are also striving to attain social
integration, which allows common Korean values to be respected and encourage all people to
unleash their full potential.
Korea Immigration Service will ensure these goals are attained and thereby contribute to placing
this country as a globally respected country. Not to mention our efforts, your valuable feedback on
services we provide is also crucial on our journey to materialise our important mission.
We kindly ask for your continued support.
Cha, Gyu-geun
Date of Birth

April 11, 1968
Education

LL.M.International law, Kyushu University, Japan
Course completion, Seoul National University Graduate School of Law
LL.B.Law, Seoul National University
Key Services and Appointments

September 2017

Commissoner, Korea Immigration Service, MOJ

2015

Director of the Korea Immigration Law Association

2015

Inspector of the Korea International Migration Studies Association

2013

Member of the Refugee Committee, Ministry of Justice

2013

Interviewer for the selection of consuls for diplomatic offices, Ministry of Foreign Affairs and Trade

2012

Founder of Jein, Cha & Lee Law Firm

2006

Director of the Nationality & Refugee Affairs Dept. of Korea Immagration Service, Ministry of Justice

2003

Director of the Korea Bar Association's Korea Legal Aid Corporation (Former Legal Aid Association)

2002

Legal advisor of the Seoul Broadcasting System(SBS)

2002

Secretary of the Seoul Bar Association Finance Committee

1995

Completed the 24th Judicial Research and Training Institute training course and
opened an attorney's office

1992

Passed the 34th National Bar Examination